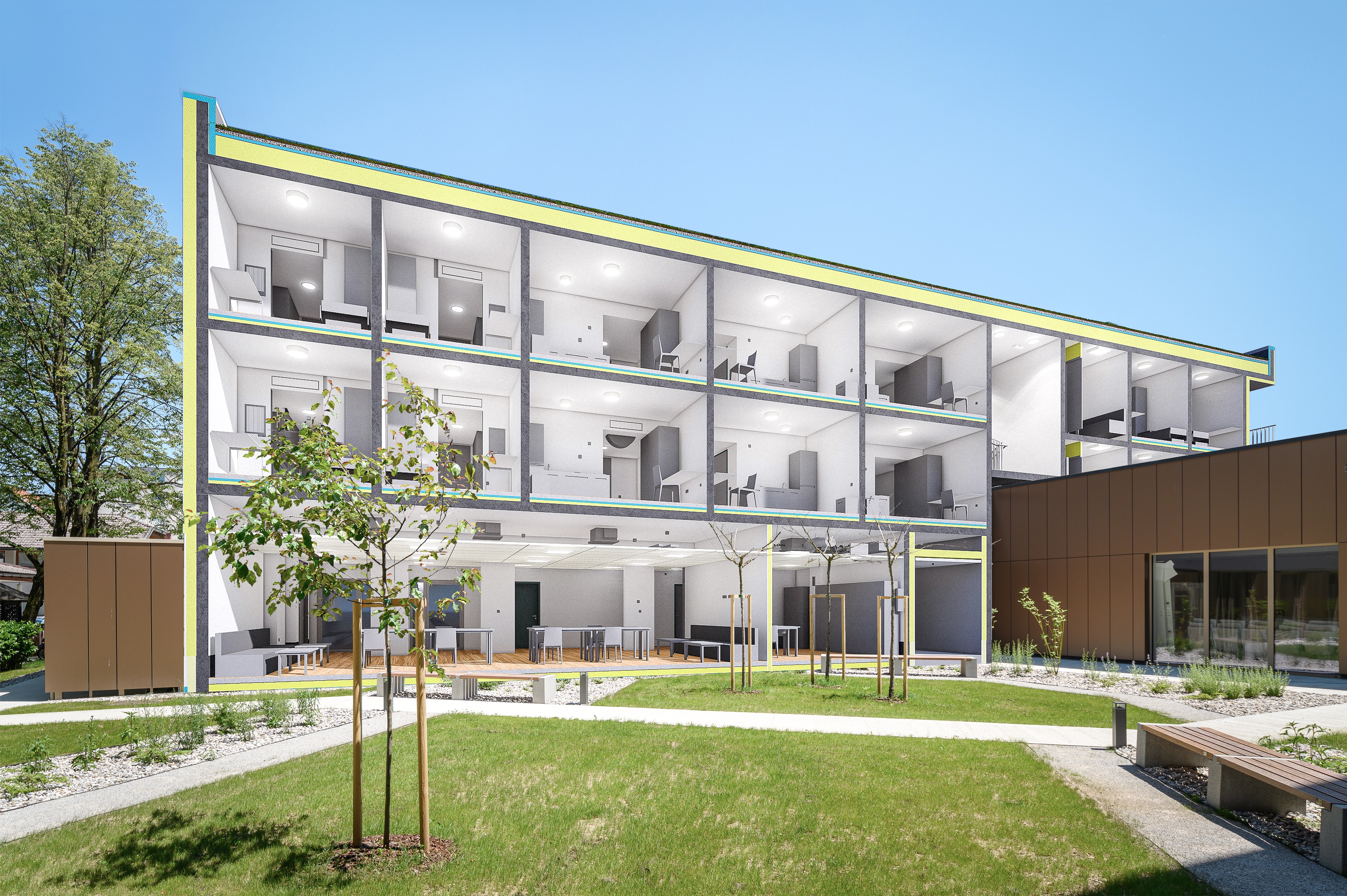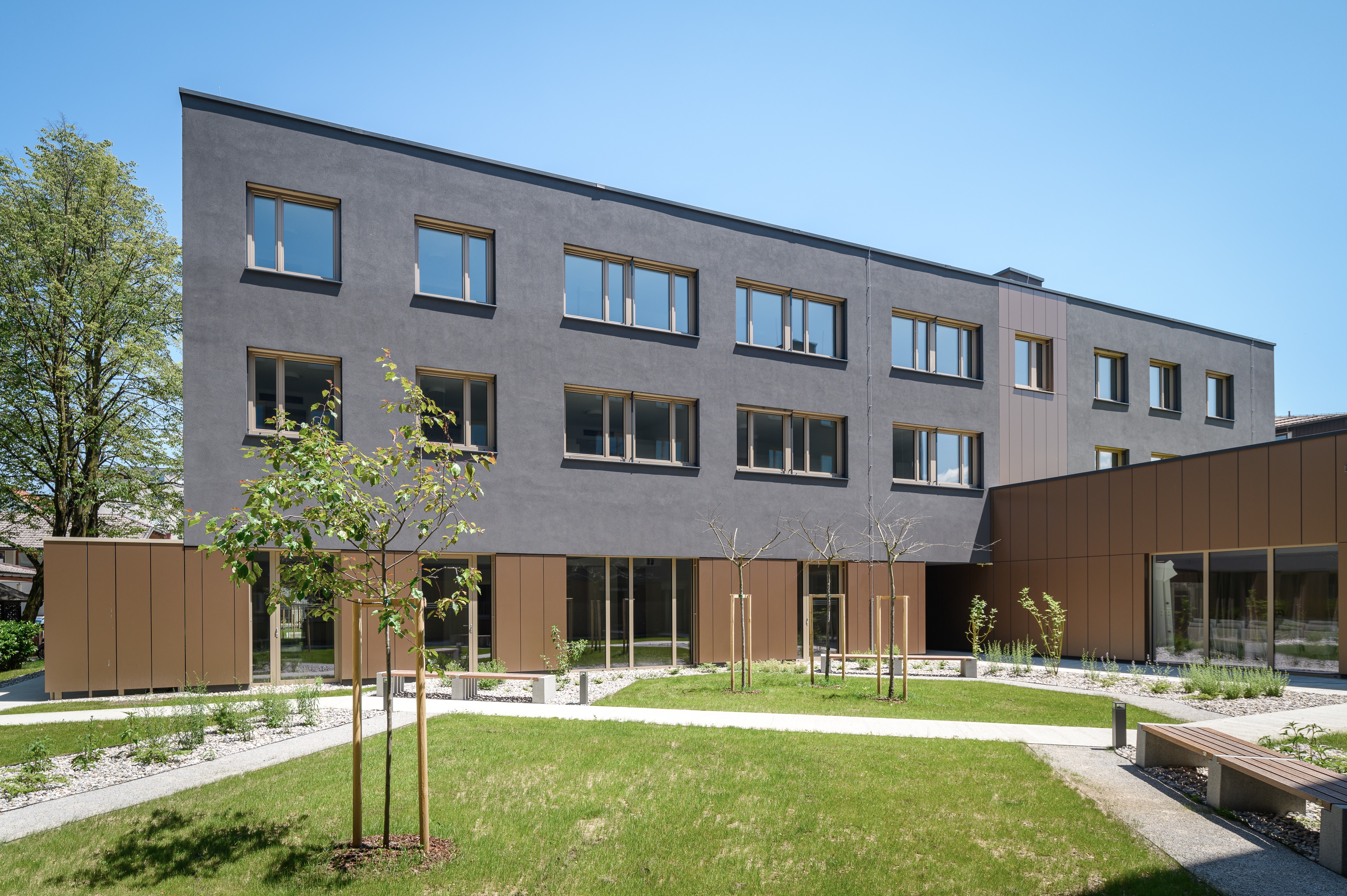 BIM design | Building Information Modeling
BIM is the process of shaping a building information model from the first idea to the operation
BIM enables an active involvement of all the participants in the project. BIM model includes all information about the building from the first idea through to detailed information about its core elements and operation. With the help of this information we can in complete transparency introduce the building in all its dimensions.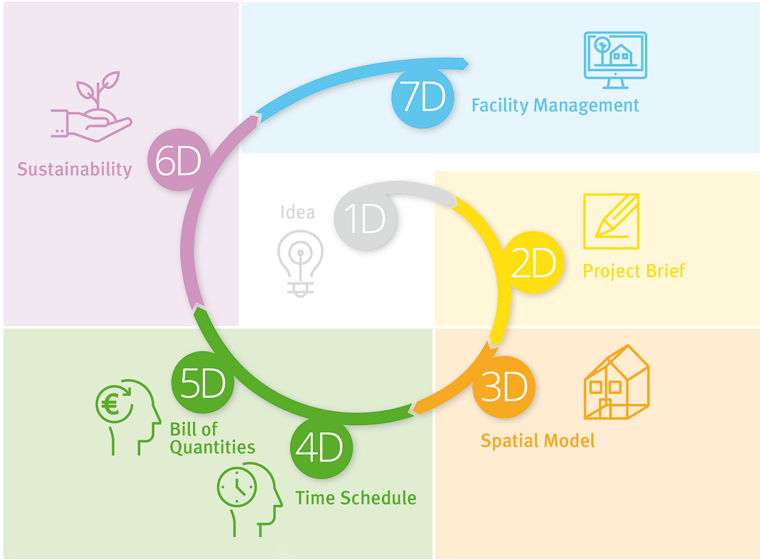 Idea


Project Brief: BIM model enables us to orderly store first hand data determining investors' needs in one place.
Spatial Model: BIM model enables us a transparent presentation of all building dimensions and the harmonization of all project competences.
Time Schedule and Bill of Quantities: BIM model contains all relevant data on the time and cost aspect of construction, which is analyzed and optimized with effect.
Sustainability: BIM model enables us to analyze the effectiveness and durability of the building throughout its life cycle already in the design phase.
Facility Management: BIM model is also an exact digital twin of the constructed building, enabling the owner monitoring of use and maintenance through the central control system.
What does BIM change?


BIM demands a higher level of accuracy and significantly increases communication of all project participants – this includes the active participation of the investor and end users.
BIM increases the workload in the design phase – a good project preparation decreases complications during implementation and speeds up construction (making right decisions in early investment phases also optimizes the construction costs).
The constantly updated BIM model is a digital twin of the building, which contains all data and specifications on the building stored in one place and easily accessible. It enables tracking changes in a transparent and effective way.
BIM enhances transparency and clearly defines responsibilities in the triangle of investor – end user / designer – supervisor / contractor – supplier; all with the help of a vivid BIM model, that combines all project competences.
BIM enhances conditions for sustainable construction through allowing simulations and analyses of the effectiveness already in the design stage and optimization during the building operation.
BIM model follows the building throughout its life cycle from the start of design through construction and use. BIM model is a tool for facility management, reconstruction works, adaptations, extensions and finally the demolition of the building.